As, like, everyone in the world knows - the olympics are in vancouver.
I am so close (like 3 hrs away) but I can't go.... but I am watching the games as much as I can online and at school, as I don't have a working TV where I am living right now.
Women's hockey won gold today against the USA - and our boys play Slovakia tomorrow in the final semi-final round. If they win this, they will be playing for the gold.
Wouldn't it be epic if both our ladies and men won gold on home ground?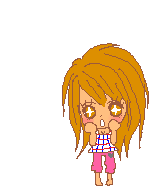 Yup.... epic!
Also watched figure skating tonight. Yuna Kim from South Korea broke a record score, and obviously won gold, with Japan getting silver and Canada getting bronze.